During this month's 61st International Auctioneers Conference and Show in Greensboro, N.C., the National Auctioneers Association (NAA) and National Auctioneers Foundation (NAF) elected new members for the NAF Board of Trustees. Among the new officers was Mike Jones, CAI, GPPA, president of United Country Auction Services.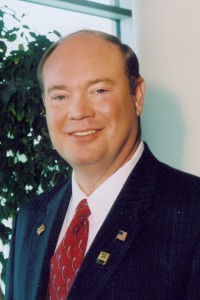 In the past nine years, the Foundation has given more than $1 million to the NAA to help preserve the National Auctioneers Museum, provide funding for NAA programs and auction awareness initiatives, and prepare future auction professionals through youth programs. The Foundation's board is a volunteer body of seasoned auction professionals. With more than 30 years experience in the field of auctioneering, including owning and operating an international auction company in Dallas, Jones joined United Country in 2006. Since 1978, he has specialized in real estate, industrial equipment and business liquidations, having conducted auctions from coast to coast. Jones has served as president of the National Auctioneers Association and the Texas Auctioneers Association. In addition, he was elected to the TAA Hall of Fame in 2005, and he was named the 1998 International Auctioneer Champion and the 1995 Texas State Champion Auctioneer. He is an expert in the field of contracting auctions, marketing and auction sale management, as well as one of America's most prominent fundraising and charity auctioneers.
"Mike is an outstanding auctioneer and leader," said Dan Duffy, chief executive officer of United Country Real Estate. "He truly has a heart for the auction industry – and for giving back to the community, and I know he'll be a great addition to the National Auctioneers Foundation."
During the NAA/NAF meeting, the Foundation also presented the Distinguished Leadership Award to Rob Doyle, CAI, CES, principal auctioneer and owner of
United Country ― Absolute Auction & Realty Inc. in Pleasant Valley, N.Y
.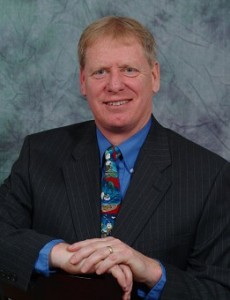 Doyle is a certified appraiser, certified auctioneer and licensed real estate broker. A graduate of the International Auction School and the Certified Auctioneers Institute, he is deeply committed to the auctioneer profession. He was inducted into the National Auctioneers Hall of Fame in 2006, having served as the 50th president of the National Auctioneers Association, president of New York State Auctioneers Association, and president of NYC Auctioneers Association. Doyle currently serves on the National Auctioneers Association Foundation board of directors.
Congratulations to Mike and Rob!